Carol BENSON [nee DOVASTON] Highbury in North London Hi to all the other DOVASTON's in the world. My direct DOVASTON relatives [father's family] are from Highbury in North London. Still have an Uncle [and cousins] in Newbury Park, London and an Uncle [and cousins] near Bishop Stortford, other cousins spread around London. No close relatives in Australia. I have some family history info and should be able to tie our line with the info on the web site. This is great stuff!!! Thanks to everyone who has helped put this together

Edward DOVASTON Hello and Best Wishes to all DOVASTONs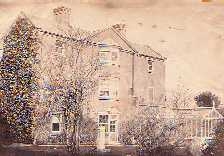 Peter's Web Site is at: http://www.geocities.com/heartland/park/6232/

John and Joyce NODDER Shropshire, UK

John and Sue BURTON England, UK. Daniel DOVASTON was my 8x great grandfather. I'm now building a website to try and show all the DOVASTON branches I know of. Take a look and see if your name's included - if it's not, I'd love to hear from you so I can add the details of your line. Can you help me make any connections between those I have already or add any further details? Best wishes to all the DOVASTON family. Sue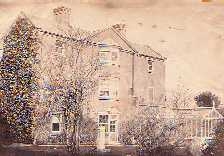 Sue's Web Site is at: http://freepages.genealogy.rootsweb.com/~sadovaston

Leslie DOVASTON North West England

Matthew DOVASTON Hi to all DOVASTONs around the world. Research of my own line has taken me back to Thomas DOVASTON b. West Felton 14 March 1718. I know he married Margaret, but don't know where or when. Can anyone help? Also, their son Thomas b. Great Ness 10 Feb 1754, married I think to Mary JONES 25 June1784 at Ruyton Eleven Town, but no children until Richard 1799. Big gap here, grateful if any one can confirm if I've got it right or wrong. I would be happy to share my research if it will help others [but it's all on paper at the moment!].

Richard PERRY England. I am very interested in tracing one of my relatives who all we know of is her place of birth and her surname, DOVASTON. I have been searching the internet for ages trying to find any trace of her but to no prevail. If you could tell me anything about a DOVASTON from Llanelli (Llanelly) then please email me.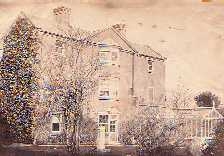 Richard's Web Site is at: http://freepages.ugo.com/pezamarianolucka/home.html

Norman PROBERT England. Good read My Grandmother was a DOVASTON, first name was Sarah. Married and then became BEDDOES.

Mark and Marlene DOVASTON Oswestry, Shropshire

Malcolm John DOVASTON My father's name is Donald son of John and Elsie. My fathers brother is Fred DOVASTON. I am 35 married to Jean with two daughters Jasmine and Georgia.

Ruth DOVASTON STANT Shropshire, England. I'm descended from Daniel DOVASTON of The Farm, Dovaston. My line goes via Twyford and West Felton to Wigmarsh near Ruyton XI Towns, linked to STANT, DAVIES, EVANS, BROWN[E], JONES. My DOVASTON-STANTs left Shropshire in the late 19thC for Warwickshire.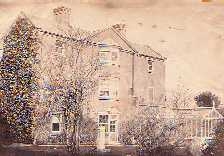 Ruth's Web Site is at: http://www.gone-butnotforgotten.org.uk/dovaston/myfamilytree.htm

Graham BEDDOWS Shropshire, England. My grandmother was Sarah BEDDOWS nee DOVASTON from West Felton, Shropshire. Most interesting web pages. My cousin Brian DOVASTON sold 'The Nursery` at West Felton and moved to New Zealand. He is I believe the direct descendant of J.F.M.DOVASTON
---

in the USA

in Canada

Dave LEEBRICK Kansas, USA Country Kid at Heart!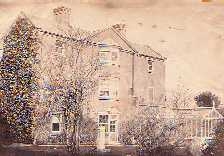 Dave's Web Site is at: http://freepages.genealogy.rootsweb.com/~leebrick/index.htm

Arthur Barry DOVASTON also in the USA
---

in Australia
in New Zealand

Daniel DOVASTON from West Felton, Shropshire to New Zealand. Hello, Greetings to all of the DOVASTONs in the world. I live in New Zealand on a farm near Te Puke which is in the north island. I am the third son of William Brian and Christine Mary (nee BEDDOWS) DOVASTON. We lived at The Nursery in West Felton until my parents emigrated to New Zealand in 1966 when I was almost three years old. I am married to Sylvia and have two kids.

Philip DOVASTON from West Felton, Shropshire to New Zealand. Hello to all DOVASTONs. I was born in Oswestry Shropshire and lived at The Nursery, West Felton until we sold and moved to New Zealand in 1966. I am researching links between my fathers DOVASTON family and my late mother who was a descendent of Richard DOVASTON b1799. My compliments to all who have contributed to this web site.

Rachel DOVASTON from West Felton, Shropshire to New Zealand. My father, Andrew Dovaston lived in West Felton, England and moved to New Zealand in 1966. Last year we found other DOVASTON who lived in Australia and had moved to Tauranga New Zealand. My Father has 3 brothers and 1 sister who all live in the Bay Of Plenty.

Kevin BENEFIELD Melbourne, Australia with links to ROGERS, MONKHOUSE, TILLSTONE, LEGGE, WILKINSON in Brighton and Sussex. I reached your site by putting 'Hordley' in Yahoo! I recognized 'Dovaston', and then saw 'Samuel ROGERS' daughter, Margaret, whose name I have on my mother's "heraldic" Chart! I noted who Margaret's sisters married. We are related to you, at this juncture! I was born in Melbourne, Australia. We descend from Samuel directly, through to John Jeffries ROGERS and Jane MONKHOUSE of Sussex. Benjamin Tillstone Rogers-Tillstone, their son, had a large family, and three Legge-Wilkinsons married into this family, who owned an estate near Brighton

Bree DOVASTON Victoria, Australia. My name is Bree DOVASTON and I was born in Victoria. I now live in Perth I would be interested to talk to any other DOVASTONs so please email me on the above email address thanks bye ...

Brett and Cheryl DOVASTON Victoria, Australia with links to GONINON. I'm married to Cheryl with two daughters, Kylie and Lauren. I live in Victoria. My mother is Lynette GONINON and my father is Claude DOVASTON

Adam DOVASTON Victoria, Australia Adam DOVASTON b. 9/04/65 married Julie KNEEBONE [b. 16/03/65] on 10/12/83 Children: Benjiman 18/04/84 Melanie 20/07/87 live Lilydale, Victoria. Father: Claude William b 6/09/37 Dec'd 23/11/84 Mother: Lynette GONINON b 30/09/38 Brother: Brett William b 9/06/59 Sister: Tina Anne b 3/01/61 brother Craig Wesley b. 6/06/62 Grandfather Claud Douglas b. 24/04/14 Dec'd 20/05/74

Casey and Laurel DOVASTON Adelaide, Australia. We are originally from Victoria and now live in Adelaide. We are sisters born in 1974 and 1977, daughters of Colin William DOVASTON, granddaughters of Malcolm Alfred DOVASTON. We now have married brothers and the married name for both of us is HOSKING. Laurel has a daughter called Megan born 2001

Pat ELLEM Australia Descendant of Richard Dovaston b.1828

Graeme J DOVASTON Queensland, Australia. Born at Ararat Victoria Australia on 18 07 1940 Father: Wilfred John DOVASTON ... Mother: Jean Bothwell COCKS. Have quite a list of the Aussie DOVASTON's and am very interested in getting it all together so we can all share the information I reside in Rubyvale, Queensland, Australia, [most of the
time]

Tina EDMUNDS Australia. Hi, didn't realise there were so many DOVASTON's in the world. I have 3 children Bree, Laine and Jaimee who have all kept the DOVASTON name and one grandchild Isobel. My parents are Claude and Lyn and brothers Brett, Craig and Adam, who I notice are already on this page. Anyway nice meeting you all. Good to see we are all spread all over the world.

Beryl COX Australia [Samuel DOVASTON family c.1862>]

Shirli DOVASTON Victoria, Australia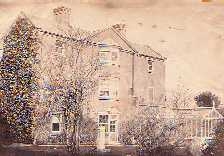 Shirli's Business Site is at: http://www.dovaston.com.au