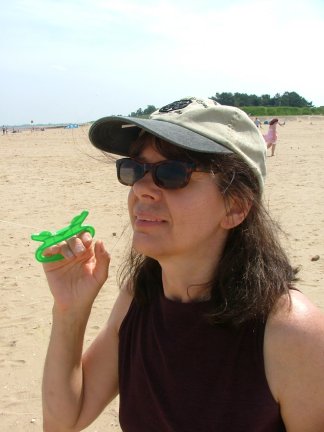 Hi from Ruth
Ruth Dovaston Stant was born in Warwickshire but over the years has moved home many times, living in Leicestershire and Cornwall. Happily married since the 1970's, Ruth has two children and four grandaughters. She is now semi-retired, with homes in the North of England, and the Black Sea. Ruth is a professional Designer, Seamstress and Collectible Doll Costumier; it must be in her blood, several of her Dovaston ancestors were Tailors and Seamstresses. Ruth loves gardening, horse racing, and visiting ancient sites. She loves to travel, having toured most of Europe, and the Mediterranean islands of Italy and Greece, as well as Cyprus, Malta, and Cairo, Luxor and the Red Sea, Egypt. Ruth's favourite holiday destinations however are the Western Islands of Scotland, and the Orkney and Shetland Islands.
Ruth started her interest in the DOVASTON Family Tree back in the 1980's. After much painstaking research in dusty libraries, she soon realised her family went back to one man, Daniel Dovaston at Kinnerley in Shropshire, so she drew up the first Dovaston Ancestral Chart and later published it during the early days of the WWW. Her original Dovaston website began in the 1990's and she has since helped many genealogists find their link to her extensive DOVASTON Family Tree. Ruth has recently turned from investigating paper records towards DNA, keen to discover the YDNA of Dovaston males so that the family tree can progress further back beyond the 17thC. Unfortunately, not one Dovaston male has yet been tested YDNA, or has published his result, so it is impossible to prove all the paper records and the line of descent. However, two Dovaston Cousins have tested autosomalDNA [FTDNA Family Finder and AncestryDNA], and Ruth has tested many of her family. Ruth believes the surname Dovaston comes from several sources, quite unrelated families, and that only DNA will prove all.
---
One of the first recorded DOVASTONs was Daniel DOVASTON, a farmer b.c.1600 [Ruth's 8th Great Grandfather]. Daniel's parents are uncertain, but his father may have been John DOVASTON of Ford, Shropshire, in which case Daniel's siblings would have been Thomas [1605] Alice [1607] and William [1608]. Another sibling may have been Samuel who married Johanne, their children being Richard [1618] and Harry [1626] all born at Ford.

Daniel [1600] DOVASTON's Family Tree
Other DOVASTONs who lived earlier, in the 1500's, in Shropshire, are:
Katherina [1540] born at Pontesbury, Shropshire; her father was John DOVASTON
also, Roger DOVASTON is mentioned
at the same time period, several DOVASONs are recorded at Lincoln, Lincolnshire and in London
Early Marriages:
Ann DOVASTON married John GRIFFITHS in 1613 at Shrewsbury, Shropshire
Thomas DOVASTON married Catherine in 1622 at Ruyton XI Towns, Shropshire
Thomas DOVASTON married Katherine MANERING in 1622 at Oswestry, Shropshire [thought to be same as previous]
John DOVASTON married Catherine GRIFFITHS c.1624 at Great Hanwood, Ford, Shropshire
The surname DOVASTON appears to have had several 'later origins'; English and/or Anglo-Welsh, of local origin, derived from the name of the place of residence of the initial bearer. In one instance, the surname derived from the place-name DOVASTON a township of Kinnerley, in the County of Shropshire, England.
However, the surname obviously pre-dates that place, so it must also be of an earlier, so far unknown, origin.
Adolphus Dovaston told us Daniel Dovaston was the "Owner of a freehold estate at DOVASTON which had been held by his family since the days of Good Queen Bess and still so remains". He came to the adjoining parish of West Felton in the year 1675, the Old Farm, West Felton.
So it must be that DOVASTON a township of Kinnerley must be from the days of Queen Elizabeth the First [1558-1603]. It would appear John Dovaston at Pontesbury and Ford would have held that estate at Dovaston, before Daniel, long before the family moved to West Felton in 1675.
So it follows, there was an original pre-Elizabethan family named Dovaston, not named after a place named Dovaston, and there would have been families later named after the estate at Dovaston [eg William of Dovaston] who were genetically unrelated.
Ruth believes the original pre-Elizabethan surname came from 'ancient origins', named after RIVERS, the River Dove and River Dovey ... hence 'Dove' and 'aston' as well as 'Dov[ey]' and 'aston'. There is a River Dovey that runs north-south through the centre of Wales.
An ancient [Roman] settlement 'Dov[ey] - Aston = Dovaston' seems likely, hence the place-name DOVASTON on the Welsh-Shropshire border ... 'Aston' probably signifies a fortification against raiders from the west.
The River Dovey rises in the small lake Creiglyn Dyfi at about 1900 feet above sea level, below Aran Fawddwy, flowing south to Dinas Mawddwy and Cemmaes Road, then south west past Machynlleth to Cardigan Bay at Aberdyfi. It shares its watershed with the River Severn and the River Dee before flowing generally south-westwards down to a wide estuary. The only large town on its route is Machynlleth.
There are others; the River Dove in the Peak District, Derbyshire bordering Staffordshire [see the Dovedale Gorge], where the surname Dovaston may also have originated and is frequently found as a surname. It is possible the surname originated in Shropshire or in Derbyshire [or elsewhere] and was brought to Derbyshire or Shropshire, or vice-versa. Or it may have originated separately in both locations or several locations. There is a River Dove near Thornham Magna in Suffolk. Also one in North Yorkshire at Farndale. And one between Swinton and Barnsley in South Yorkshire, now part of the Dearne and Dove Canal.
Ancient meanings of the word 'dov[e]' had many uses in different languages, but it was often connected to 'water', a 'bog' and 'dark/black'.
Since there are a few dozen variations in the spelling of the surname DOVASTON, such as DOVESTON, DOVEASTON, DOVINSON and DOVESON, it would appear that each surname probably has a separate origin and that the families are totally unrelated. All will become clearer once males have had their DNA tested and the results are published to enable comparison, and to see what matches there might be.
---
E-mail:

mailto:dovastonfamilytree@yahoo.co.uk

Ruth DOVASTON STANT [The DOVASTON Family Surname and History]
is the coordinator of The DOVASTON Surname
©.Ruth DOVASTON-STANT] - Copyright 1998. All rights reserved. Genealogists may use the information provided here freely. This page, and the information it provides may not be copied for commercial use of any kind.
http://www.gone-butnotforgotten.org.uk/dovaston/index.htm
[constantly under construction - last updated January 2017 ]
---
---